By Oloruntobi Dare, Intern Summer 2019
I greatly valued my time this past summer as a gender integration intern with WI-HER, LLC. I was assigned to work on the USAID-funded Integrated Health Project (IHP) supporting Nigeria, which was dear to me, because I am originally from there. Though I had some previous knowledge of the health challenges facing the country, I was able to take a deep dive into the health landscape of Nigeria, particularly, obstetric fistula (OF) in Bauchi state. Obstetric fistula is a condition that affects hundreds and thousands of women worldwide and is a result of prolonged obstructed labor. The condition can lead to continuous and involuntary discharge of urine and/or feces from the body. In Nigeria, this condition is estimated to affect 150,000 women and girls, with 12,000 new cases of OF occurring every year [1].
My role with WI-HER was to look beyond the alarming statistics, and into how to help tackle the problem. Initially, I learned about the difficulty in getting certain health statistics and information from a country like Nigeria where resources may be constrained (Nigeria is classified as a low and middle income country according to the World Bank), especially State specific data. For example, one of the challenges I faced was trying to collect data from OF treatment centers in Nigeria, who did not have quantitative details about their services readily available. Likewise, some civil society organizations (CSOs) and NGOs were unresponsive to inquiries or did not have sufficient information on their websites. However, using national numbers that were available in documents such as the National Strategic Framework for the Elimination of Obstetric Fistula in Nigeria 2019-2023 helped aid my research, until relationships with in-country staff members could be developed to gather more data. I spent a good amount of time writing background research and a narrative on the fistula landscape (stakeholders in OF prevention and treatment, resources, etc.) in Bauchi. Ultimately, my research helped inform the preparation for September 2019 Fistula Consultation Meetings in Bauchi and Kebbi.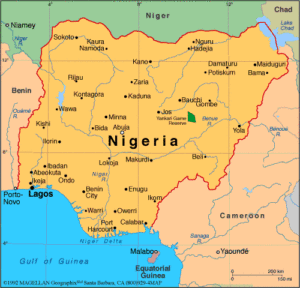 Working on a State-specific initiative taught me the value in having in-country assistance in the field of development work. In my first week at the WI-HER office, I sat in on a call with colleagues in Nigeria, and they contributed their knowledge as to what information they could share that may otherwise not be readily available online. It was pleasing to see this partnership with WI-HERs staff, and allowed me to value how remote assistance and support is a two-way street.
Apart from my involvement in research tasks, I was able to attend a brown-bag event in DC held by the Center for Global Development entitled 'What Works to Empower Women Economically: New Findings and Policy Conversation.' This opportunity allowed me to see a presentation of the results of randomized control trials (RCT) of women using online banking applications for savings, and the tools that were used to evaluate the intervention. The meeting impacted my thinking as to how effective interventions can take place. In some cases, it is beneficial to pull together a package of interventions such as training and mentoring. The delivery channel of a program, no matter if it is in economics or health, can significantly impact its uptake and thus overall success.
Overall, this internship experience has helped my professional skills through being involved in preparation of materials for a USAID-funded project, and observing how a U.S. based organization works together with overseas partners to accomplish common goals. From the beginning of my summer experience, the WI-HER team welcomed me warmly and made me feel included and valued as a part of the organization, even though it was a temporary assignment. I know there is a wealth of more knowledge I can gain from WI-HER and others, and will apply my learning as I pursue future endeavors.
Sources
Federal Ministry of Health, UNFPA. (2018) National Strategic Framework for the Elimination of Obstetric Fistula in Nigeria 2019-2023. Retrieved from https://nigeria.unfpa.org/sites/default/files/pub-pdf/FMOH-NSF-2019-2023%20Fistula.pdf.