By Emiia Okon, Gender, Social Inclusion and Community Engagement Advisor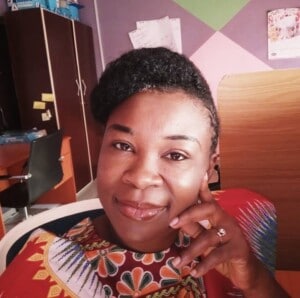 During the 2018 Thomas Reuters Foundation Annual Pool, Nigeria ranked 10th on the list of the most dangerous countries for women. According to the United Nations Population Fund (UNFPA) report on gender-based violence (GBV) in Nigeria, about three in 10 Nigerian women disclosed that they know someone who has been raped in the past, and the rape victims were mostly minors and young adults between the ages of 1 to 15 years and 16 to 25 years.
It is particularly scary to have a daughter in Nigeria considering these alarming statistics. This has been the fire behind my passion for ending sexual violence in Nigeria. Through my work as a Gender Advisor with USAID Integrated Health Program (IHP), we are working tirelessly to strengthen the GBV Reporting and Response Mechanism in Ebonyi State by establishing and coordinating an Ebonyi State GBV Task Force.
The Violence Against Persons Prohibition Act (VAPP) was enacted in Nigeria in 2015; presently only 18 States have domesticated this law. The VAPP was brought into being through efforts bydifferent feminist organizations, including the Nigerian Feminist Forum (NFF), where I am a Steering Committee member. This past September, NFF held a national call for civil society organizations (CSOs) to carry out different levels of advocacy to domesticate VAPP in the different Nigerian states, especially in the North. To commemorate the 2020 16 Days of Activism, NFF will conduct advocacy in three senatorial districts in the country and call for the domestication of VAPP across the country.